Blue Sky Network's HawkEye 7200A Creates a Buzz in London
Blue Sky Network's HawkEye 7200A Creates a Buzz in London
London, UK – Day two of Helitech—the largest helicopter exhibition in Europe—was even busier than day one, with a queue stretching out the door. Firmly at home now in booth #H41, our duo of Nick and Tim spent the day expertly managing a steady stream of London aviation experts and attendees eager to learn more about our brand new product—the HawkEye 7200A. After the recent announcement of the HawkEye 7200A product launch and Shepard Media's Rotorhub publication, there was quite a buzz surrounding our booth.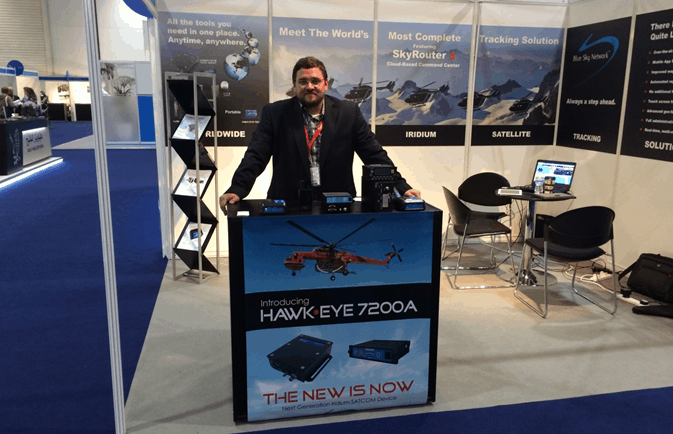 With our commitment to offering reliable tools for safer and easier flying well-known, it's no surprise that the Blue Sky Network booth was such a hive of activity. Despite Nick tripping over a booth and splitting his shoe open (he usually has the coordination of a ballerina), we welcomed a myriad of existing customers, as well as new faces, to our home away from home. After all the activity of the day, our team was invited to dinner with a loyal customer, followed by a cocktail reception for London aviation partners hosted by Iridium. It's not 'all work and no play' for the guys!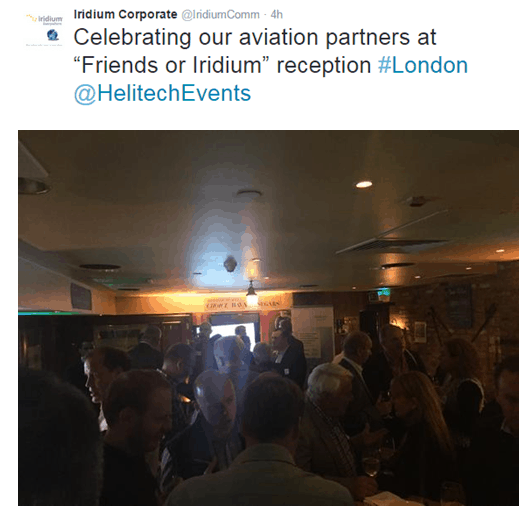 Our one-of-a-kind twosome looks forward to finishing Helitech 2015 on a high tomorrow. If you haven't come by our booth to say hi yet, you only have one more day to do so! Whether you want to learn more about our range of satellite and two-way communication devices or simply see whether Nick has replaced his split shoe, our team will be on hand to welcome you.