Blue Sky Network Participates at Indonesian Business & Charter Aviation Summit
Blue Sky Network participates at Indonesian Business & Charter Aviation Summit
Blue Sky Network is thrilled to announce participation and a strategic presentation at the 3rd Indonesia Business and Charter Aviation Summit (IBCAS) August 29 to 30, in Jakarta, Indonesia.
The summit gives participants the opportunity to gain first-hand insight on Indonesia's aviation markets. It also serves as a major industry event with Indonesia's most influential business and charter operators.
Blue Sky Network's CEO, Kambiz Aghili, will deliver a presentation titled "Real-time Fleet Monitoring, Analytics, and Situational Awareness for Safety and Operational Efficiency."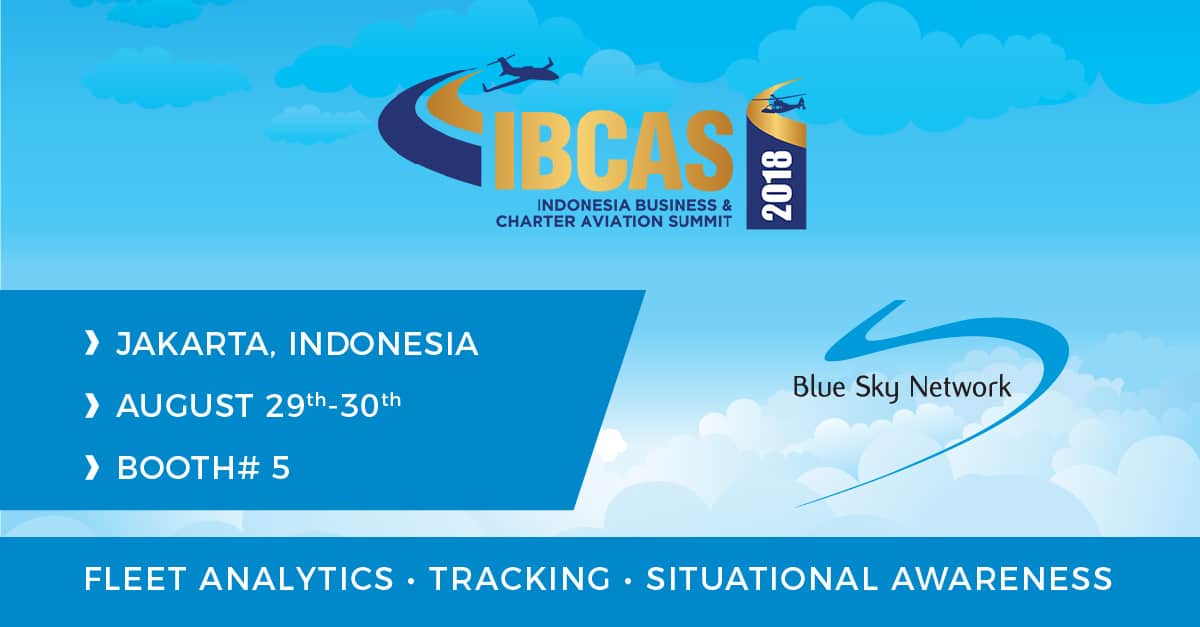 IBCAS brings together more than 300 representatives from 15 countries spanning various aviation industries, including: aircraft manufacturers; airport operators; commercial and private airlines; charter operators; pilot flying schools; and tourism operators. The summit is the only aviation industry platform for key government, industry buyers and decision makers to research and evaluate what's on the market.
Blue Sky Network will be located at Booth #5. We will be demonstrating the industry-leading fleet management portal SkyRouter™ and meeting with customers and operators in the region. Solution architects will also be on hand to answer any of your questions. To schedule a meeting with us to learn how our solutions can optimize your operations and safety program, reach us at [email protected], or https://blueskynetwork.com/contact/.