Blue Sky Network to Showcase HawkEye 7200A at NBAA 2015 in Las Vegas
Blue Sky Network to Showcase HawkEye 7200A at NBAA 2015 in Las Vegas
La Jolla, California – After a busy three days of meeting current and new customers at Helitech, Europe's largest exhibition dedicated to civil and military rotorcraft, Blue Sky Network is now setting its sights on the National Business Aviation Administration (NBAA 2015) in Las Vegas, Nevada.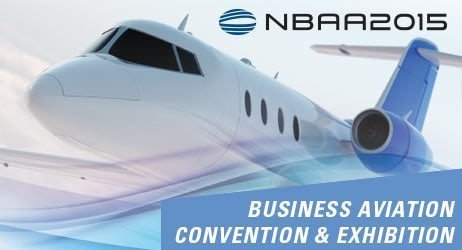 Taking place from November 17-19 this year, the NBAA convention is another 'who's who' aviation industry event which will feature a whopping 1,000 business aviation vendors and 100 static displays. However, that's not the only reason for excitement. Blue Sky Network is delighted to announce that it will be showcasing its most advanced Iridium satellite network devices yet—the HawkEye 7200A (HE7200A) and the HawkEye100A (HE100A)—to the business aviation community at NBAA 2015 for the first time in the United States.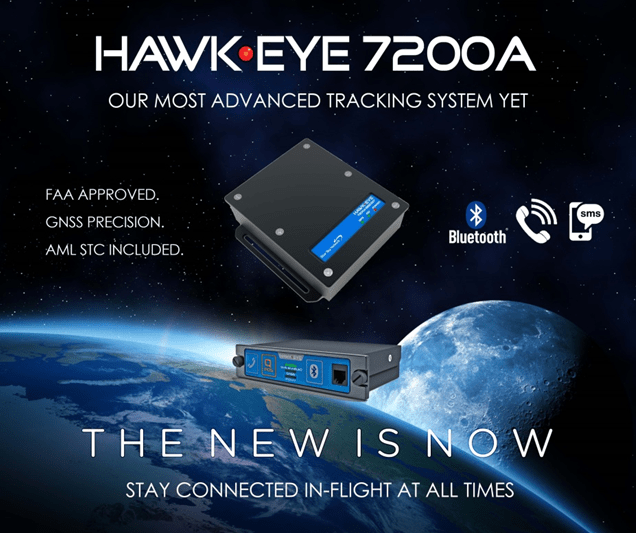 Led by the vision of CEO and Founder, Jon Gilbert, Blue Sky Network's drive to stay ahead of the curve has been the inspiration behind the groundbreaking HE7200A. "Drawing on the ICAO vision of Global Aeronautical Distress and Safety System (GADSS), we have developed a new generation of hardware that is physically efficient and concurrently cost-effective," stated Gilbert. Blue Sky Network has continued to develop the most innovative real-time tracking and communication solutions on the market.
The HE7200A is a cutting-edge FAA-certified aircraft tracking solution with an included Approved Model List Supplemental Test Certificate (AML STC). Powered by Iridium's reliable satellite network, the device's Global Navigation Satellite System (GNSS) receiver incorporates both GPS and GLONASS for extremely accurate double-level tracking. Coupled with the feature-rich option accessory—the HawkEye100A—Bluetooth connectivity, custom forms, and two-way communication for both voice and messaging can also be enabled. Weighing less than a pound, the HE7200A also received positive feedback at Helitech for its unique small form factor.
Given the innovative nature of this product, this is an unveiling that every NBAA attendee should look forward to. At the aviation tradeshow, Blue Sky Network will be offering free demos of its industry-leading backend portal, SkyRouter, as well as exhibiting the HE7200 and giving attendees an exclusive look at the first HE100A prototype. For more information on Blue Sky Network and the HawkEye 7200A, please call 858-551-3894 or visit www.blueskynetwork.com.
Location: Las Vegas, Nevada
Dates: November 17-19, 2015
Booth: # C7726
Event Page: https://www.nbaa.org/events/bace/2015/
Blue Sky Network is a pioneer in the development of satellite tracking and two-way communication for remotely active private, commercial, and government fleets worldwide. Today, Blue Sky Network is an industry leading developer and supplier of complete global SATCOM solutions for the aviation, marine, and land-mobile industries. Blue Sky Network's interactive web portal, SkyRouter, offers extensive tracking, communicating and managing functionality without the expense and difficulty of additional computer hardware/software.
Press Contacts:
Frank Trieu
Drew Wilkinson
Sales
(858) 551-3894