Blue Sky Network's HE7200 Receives Anatel Homologation in Brazil
Blue Sky Network's HE7200 Receives Anatel Homologation in Brazil
La Jolla, California – Blue Sky Network (BSN), a leading global provider of satellite tracking and fleet management solutions for land mobile, maritime, and aviation assets, received Anatel homologation for its HawkEye 7200 (HE7200) portable Iridium satellite tracking solution. According to Brazilian regulations, telecommunications products to be sold and used in Brazil must have a Certificate of Conformity issued by a Designated Certification Body, indicating that they comply with Brazilian regulatory requirements and must also be approved / homologated by Anatel, the Brazilian National Telecommunications Agency (Agência Nacional de Telecomunicações).
Receiving Anatel certification is an important milestone for Blue Sky Network as it allows for the HE7200 to be offered in Brazil. The HE7200, Iridium based satellite tracking device, offers advanced features that make it the perfect global satellite communications solution for on-the-go asset tracking. The HE7200 is completely self-contained with a rechargeable Li-Ion battery, built-in antennas and robust GNSS chipset. The unit also has a Quick Position alerting button.
The HE7200 hosts an integrated Bluetooth capability and together with the BSN HELink App will allow iPhones or iPads to efficiently communicate through the global Iridium satellite network in an elegantly simple way. Two-way messaging is simple and easy. But the HELink App also incorporates the ability to host customer specific forms. This unique feature enables reports to be completed on an iOS device and then sent to SkyRouter, Blue Sky Network's cloud-based web portal, over the HE7200 Iridium connection.
The HE7200 is a complete package – small, completely portable, feature rich, and part of the exceptional family of products offered by Blue Sky Network. All products are integrated into SkyRouter, Blue Sky Network's industry leading cloud-based back end web portal where tracking and global satellite communications as well as device management are efficiently controlled and viewed.
For more information about Blue Sky Network's products and services please visit our website at www.blueskynetwork.com or call our main office at +1 858-551-3894.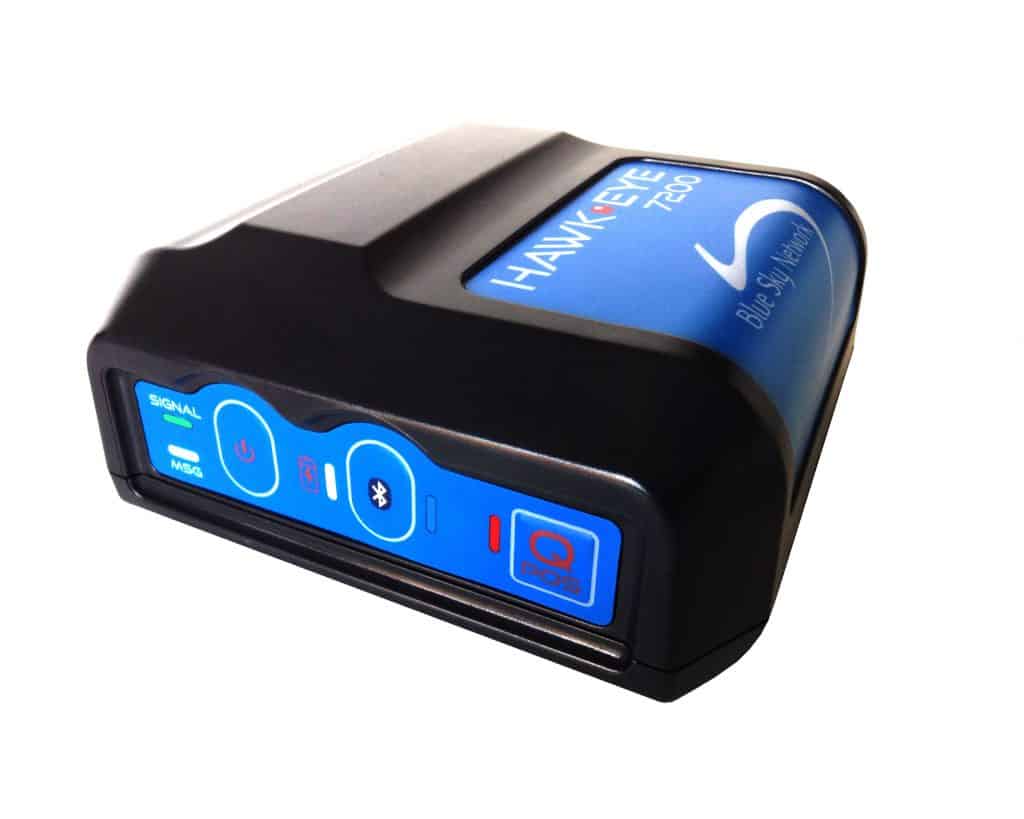 Press Contact:
Alla Goans
Email: [email protected]
Tel: +1 858. 551.3894