SkyRouter Training Day
SkyRouter Training Day
La Jolla, California – "When you can snatch the pebble from my hand, it will be time for you to leave", said Tim Rudge, our Systems Engineering Manager, who admittedly may have been getting a little carried away with our SkyRouter Training and overview of our new flight tracking devices. We don't blame him though. Here at Blue Sky Network we take training, and educating our customers in general, very seriously. That's why we were delighted when Servicios Aéreos de los Andes, a private Peruvian aviation company, reached out to us to see how we could help them optimize the benefits of our software and hardware.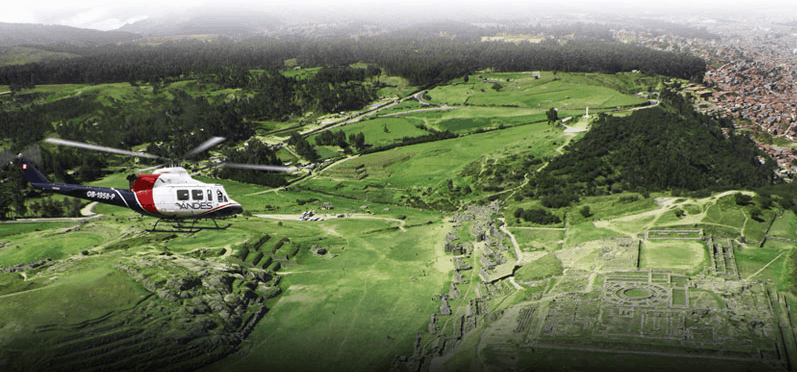 Servicios Aéreos de los Andes have used Blue Sky Network for several years now on a daily basis so they weren't novices by any means. With their helicopters ready 24/7, they need an operator who can deliver the same high-level of reliability. Offering a wide range of services, including but not limited to; search and rescues, charters, expeditions, travel guides and cargo delivery, our suite of installed and portable devices is ideal for their versatile operations. As a company that operates in jungles, mountainous areas, and the desert, our always connected flight tracking devices are an invaluable way to ensure they know exactly where their aircraft are at all times. Likewise, given the challenges of their environment, the advanced features of SkyRouter are equally crucial to safety and fleet efficiency.
With this in mind, Servicios Aéreos de los Andes wanted to update, and refine, their knowledge of SkyRouter. They have 12 people who use SkyRouter and the training session at our headquarters in La Jolla was not only an excellent way to educate Rafael and Erik, but the entire team in Peru.
A training day like this allows operators to ask questions that are difficult to relay over the phone and receive hands-on-learning about specific features that are important to them. For Erik and Rafael it was the advanced methods for parameter management, which allows an operator to create parameters for a device, and then use this to set up a template parameter which can be applied to all devices. Advanced alerting features were another area of SkyRouter that was of particular interest i.e. alerting sub-user and inactive alerts when there has been no report for a specific amount of time. There was also a session on troubleshooting with the firmware as well as training on how to update firmware. On top of this there was a tutorial on device maintenance. Finally, Erik and Rafael received a sneak preview of SkyRouter 3.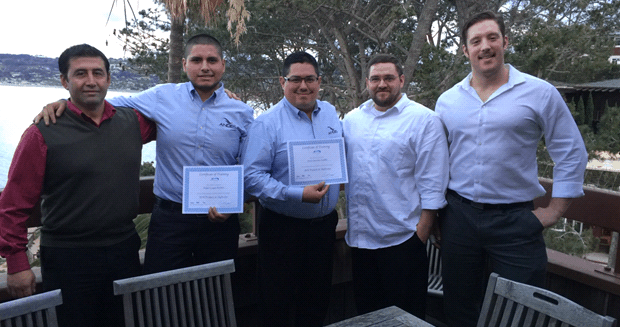 Here are Erik and Rafael with their official Blue Sky Network training certificates. Our Systems Engineering Manager, Tim Rudge, Business Development Representative, Peter Soto and Manager of Information Systems & Product Support, Mathew Pearson, join them.
Training in general makes one more efficient at a job and capable of facing different responsibilities and challenges. Blue Sky Network training that examines our back-end software, SkyRouter, and global flight tracking devices is no different. However the main objective of such a training day event is not only to provide a complete education on our software and hardware, but a way to connect further with our customers and understand their business' needs so that we can provide an even better service.
If you are interested in learning more our SkyRouter training please contact us at 858-551-3894 to discuss what we can offer.