Helitech 2015 Update: Day One Recap
Helitech 2015 Update: Day One Recap
London, UK – Greetings from London! Our two-man duo had a busy day one at Helitech International, the largest helicopter exhibition in Europe dedicated to helicopter products, parts, accessories and services.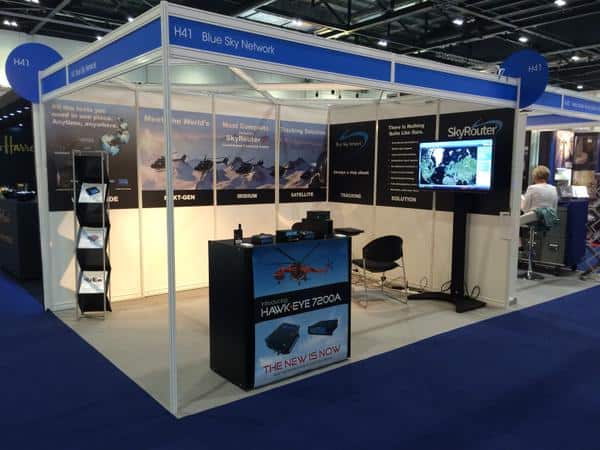 Sales Director Nick Tucky and Systems Engineering Manager Tim Rudge were hard at work fielding questions about our brand new product, the HawkEye7200A. They were also on-hand to showcase the powerful HE7200, along with Blue Sky Network's legacy D-Series tracking and communication devices.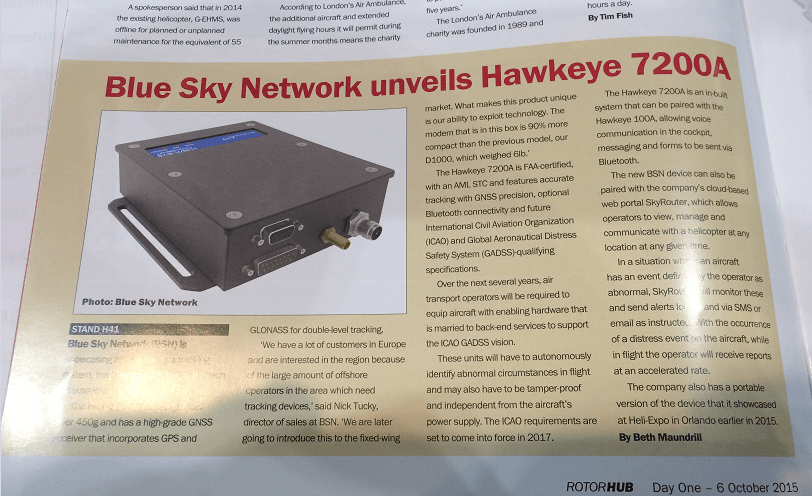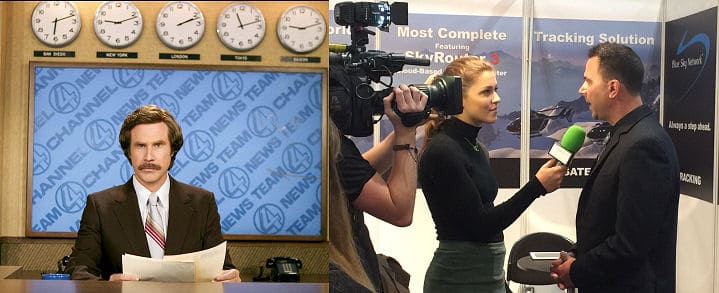 Here's Nick speaking with Silverstream TV. Similar to another great San Diegan, Ron Burgundy, Nick is a natural in front of a camera:
It's always a great experience catching up with current customers as well as meeting new faces. Whether you are a current Blue Sky Network customer or simply curious about how our satellite communications and satellite tracking devices could benefit your organization, please be sure to stop by and say hi. It's worth it just to hear Tim practicing his cockney accent. We are at #H41. Helitech 2015
More updates to follow so stay tuned!