Helitech 2015 Update: Day Three Recap
Helitech 2015 Update: Day Three Recap
It's Been a Fantastic Three Days at Helitech 2015
London, UK – To paraphrase a famous screenwriter, "How lucky I am to have experienced something that makes saying goodbye so hard." We're sure that Nick and Tim would agree with this statement after a brilliant three days at Helitech 2015, the largest helicopter exhibition in Europe dedicated to helicopter products, locator devices, parts, accessories, and services.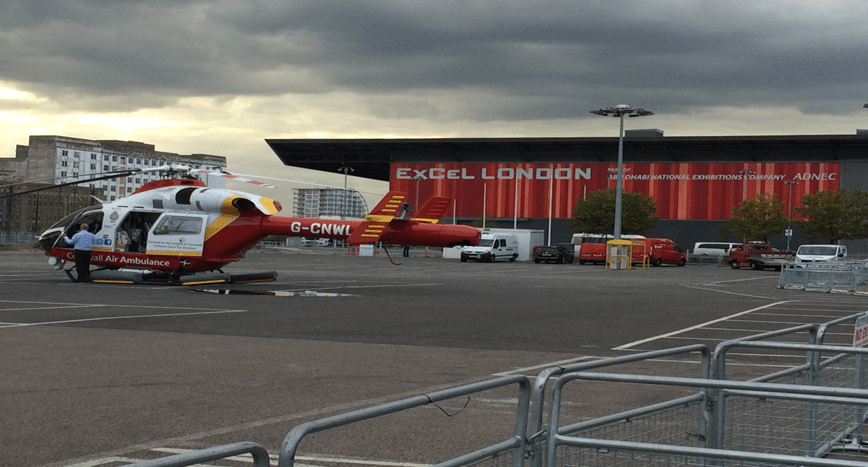 Blue Sky Network was delighted to have had the opportunity to unveil our brand new next-generation tracking device, the HawkEye7200A. It was great to be able to share our enthusiasm for our most advanced satellite tracking solution yet with the rotor-wing community. We were really chuffed by just how many people showed an interest in our product unveiling as well as in our other legacy tracking devices.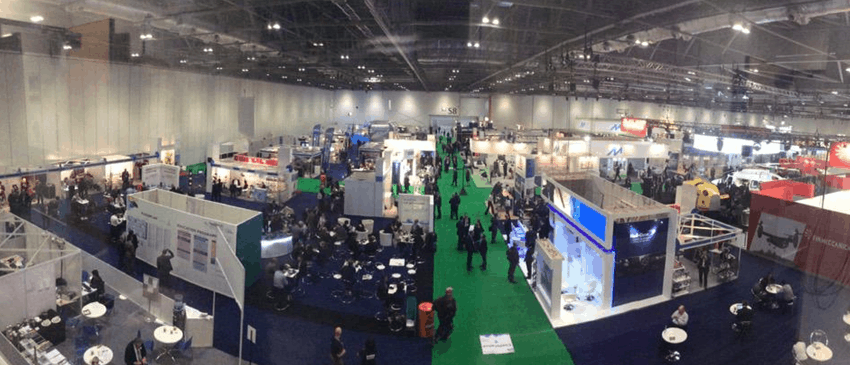 Our duo thoroughly enjoyed catching up with current customers, as well as making many new friends. There were several interesting conversations to say the least and kudos should be directed toward Helitech 2015 for hosting such a wonderfully organized and stimulating event.
Our sales director, Nick Tucky, especially had an eventful Helitech 2015. Apart from splitting his shoe open on Day Two, he also proposed to his longtime girlfriend and we are happy to report that she said yes. Everyone at Blue Sky Network would like to congratulate Nick and wish the newly engaged couple the very best.
So once again, thank you everyone who took the time to visit us. Our goal is to continue to innovate and offer the most cutting edge tracking solutions. We wouldn't be able to do so without the feedback from our valued customers. We look forward to seeing you next year in Amsterdam!
For more information about Blue Sky Network's products and services, please visit www.blueskynetwork.com or contact one of our Sales experts at (858) 551-3894.