Installing 200 HawkEye 5300s
Installing 200 HawkEye 5300s
La Jolla, California – At Blue Sky Network, the water cooler chat is rarely dull. Recently, Timothy Rudge, Blue Sky Network's system engineering manager, was overheard telling the story of how he oversaw the installation of 200 HawkEye 5300s (HE5300) in the Middle East. The HE5300 is our industry-leading dual-mode (Iridium/GSM) solution for land vehicle asset tracking and management.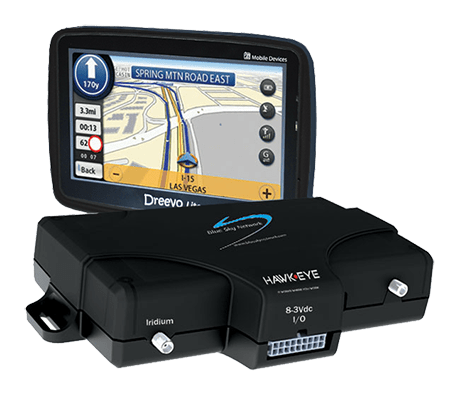 What began as a tale on how Tim and the rest of the team involved in the installation process dubiously pilfered several large pizzas, quickly turned into a fascinating account of one of Blue Sky Network's biggest projects to-date. One of the first questions springing to mind is how long does it take to install 200 satellite tracking devices? The answer according to Mr. Rudge is exactly two weeks. The process involved deciding how best to install the devices on different kinds of vehicles such as buses, water and fuel tankers, standard pickup trucks, fully armored vehicles, SUVs, mac trucks, work vans, and heavy machinery.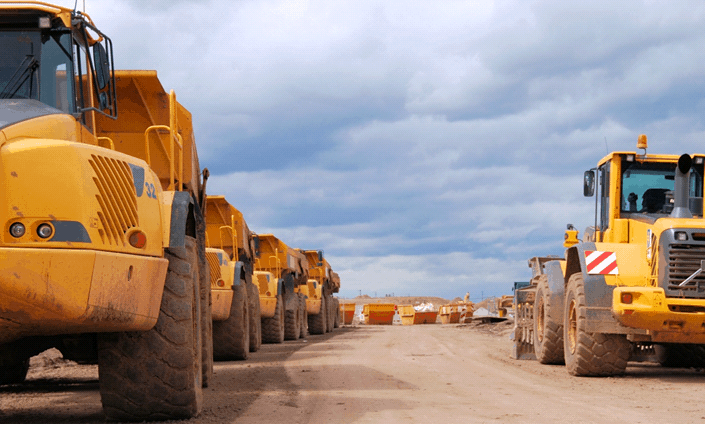 As a result, the first few days were spent figuring out what made the installation process different for each type of vehicle. Thankfully there are several ways of installing the HE5300 and its flexibility was a major help in overcoming any of the difficulties encountered. For example one of the key questions was where to install the antenna on each vehicle – fortunately it can be installed on either the dashboard of a vehicle or roof mounted. Once each blueprint was devised it was smoother sailing as the HE5300 installation is a straightforward and inexpensive process, requiring roughly two hours for the full installation and system verification.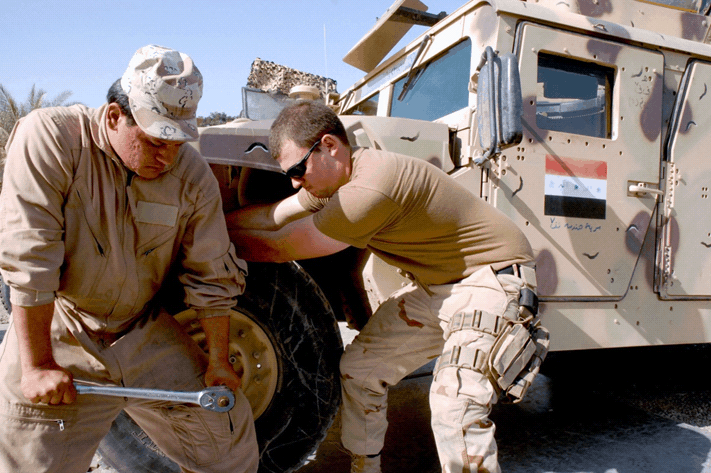 The days were long and the work hours unorthodox due to the unbearably hot local climate. Becoming night owls, the team started their work day at 3pm and finished in the early hours of the morning, usually just in time for breakfast. Tim mentioned that the fleet had to stay operational for the entire two weeks and that for this to be achieved there was a huge coordination of efforts.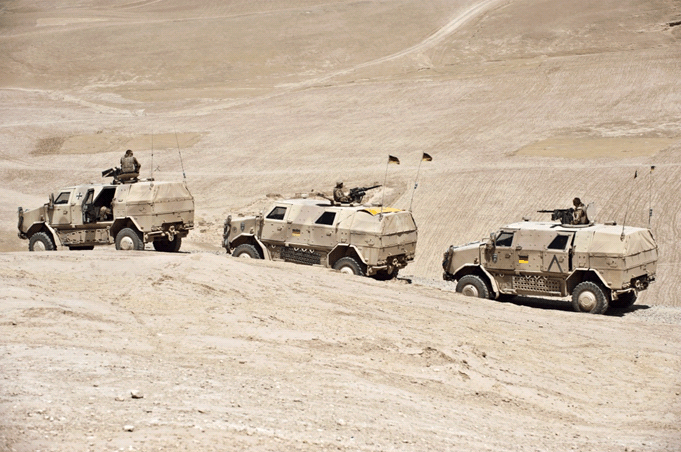 While Tim is back with us in La Jolla, the HE5300 continues to provide seamlessly switchable Iridium-GSM connectivity to this fleet, allowing for dual-mode tracking that provides 100% visibility at all times. That's why it's the ideal choice for local and remote fleet operations, high-risk service fleet, high-value or hazardous cargo missions management, personnel transportation, service fleet management and heavy equipment monitoring.
For more information about Blue Sky Network's products and services, including the HawkEye 5300, please visit www.blueskynetwork.com or contact one of our Sales experts at (858) 551-3894.
Blue Sky Network is a pioneer in the development of satellite tracking and two-way communication for remotely active private, commercial, and government fleets worldwide. Today, Blue Sky Network is an industry leading developer and supplier of global SATCOM solutions for the aviation, marine, and land-mobile industries. Blue Sky Network's interactive web portal, SkyRouter, offers extensive tracking, communicating, and managing functionality without the expense and difficulty of additional computer hardware/software.