Meet the Ultimate Flight Following Solution HawkEye 7200A
Meet the Ultimate Flight Following Solution HawkEye 7200A

As the saying goes, "a picture is worth a thousand words". If that is the case then these pictures are worth a thousand words, and then some.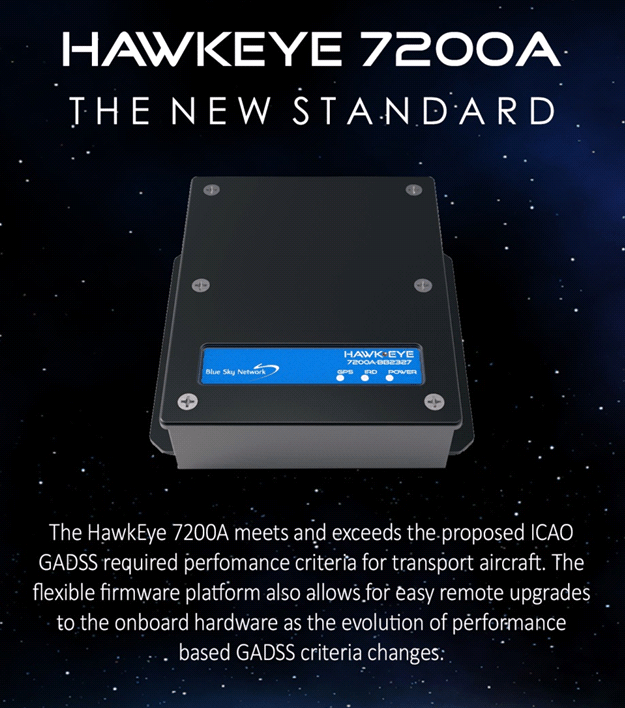 The International Civil Aviation Organization (ICAO) Global Aeronautical Distress and Safety Systems (GADSS) vision was outlined following the disappearance of Malaysia Airlines flight MH370. In turn, Blue Sky Network has developed a new best-in-class tracking device to monitor flights that meets this mandate.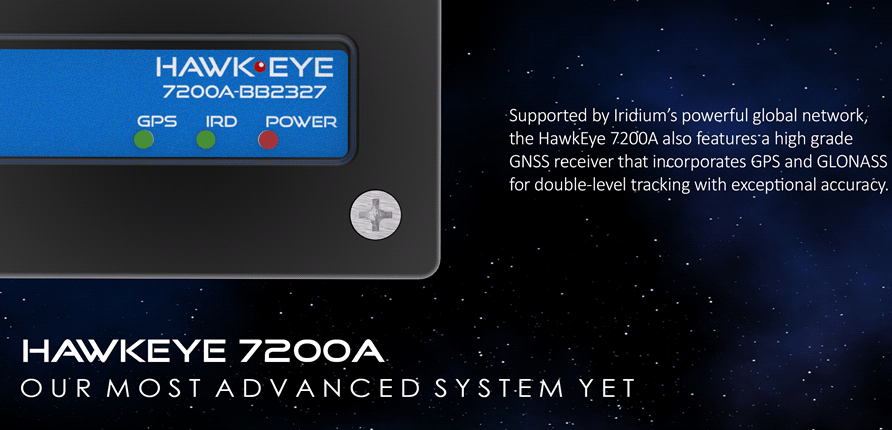 The HawkEye 7200A's dual-mode aircraft tracking system allows for 100% global visibility to monitor flights anywhere in the world.
At Helitech 2015, attendees were impressed by the unique small form factor of the HawkEye 7200A.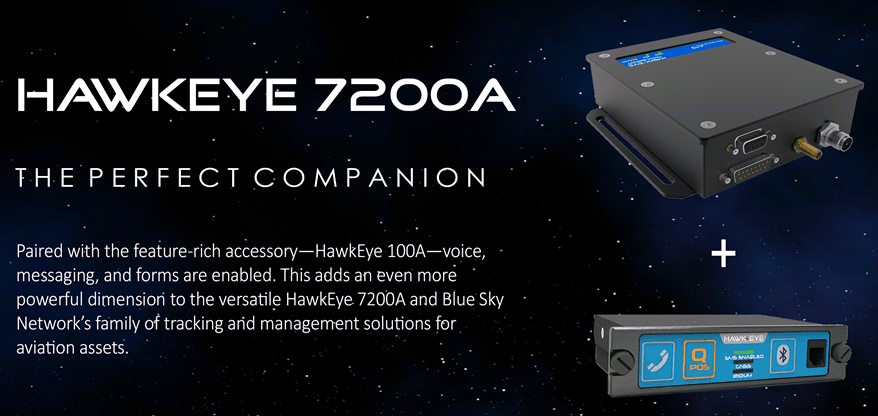 Communication is the key to success—in relationships, in the workplace, and of course when operating an aircraft. When used with the HawkEye 100A accessory option, the HawkEye 7200A allows two-way voice and text messaging, with the added functionality of custom forms.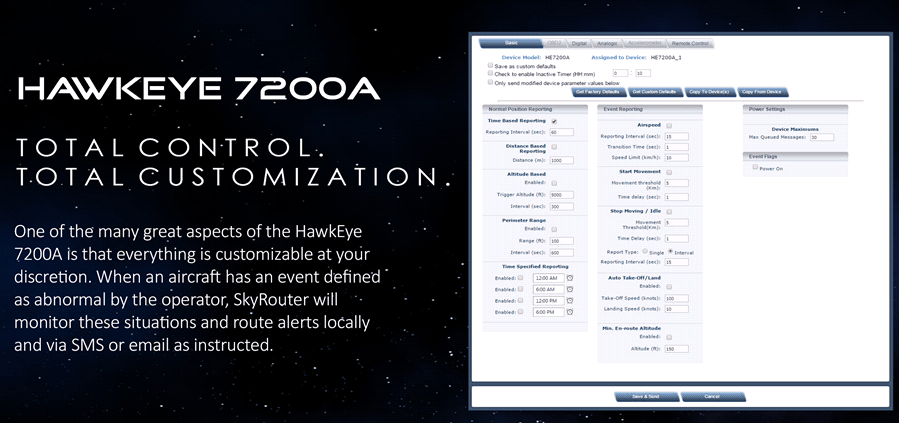 At Blue Sky Network, we don't offer homogenous products that lack flexibility. Instead, we pride ourselves on being a complete solutions provider, ensuring that our products have many customizable features. That way, our devices can better fulfill your organization's needs.