Partnership Between Rock Seven and Blue Sky Network is an Asset With Asset Tracking Solutions
Partnership Between Rock Seven and Blue Sky Network is an Asset With Asset Tracking Solutions
Rock Seven has a new partnership with industry-leading Blue Sky Network — this long-term co-operation will support growth in latter's maritime strategy and, additionally, has positive ramifications for clients seeking failsafe tracking and analytics solutions in the aviation and land sectors.
Headquartered in San Diego, California, with a wholly-owned subsidiary in Brazil, Blue Sky Network is a major supplier of satellite tracking and communication solutions supporting fleet managers and operators monitoring aviation, land, and maritime assets. As with Rock Seven, the company provides advanced engineering solutions such as dual-mode GSM/Iridium devices that enable least-cost routing in overlapping coverage environments, plus satellite services.
SkyRouter™, Blue Sky Network's intuitive, cloud-based portal, offers tracking, remote communications, and fleet management capabilities on any internet-connected device, including Android and iOS devices. SkyRouter's key attributes include real-time tracking and mapping worldwide 24/7, global two-way email and SMS messaging, dynamic alerts, automatic report generation, and customisable geofencing. With SkyRouter™ as the command centre, a comprehensive range of handheld, portable, and installed devices is available to address the specific requirements of clients.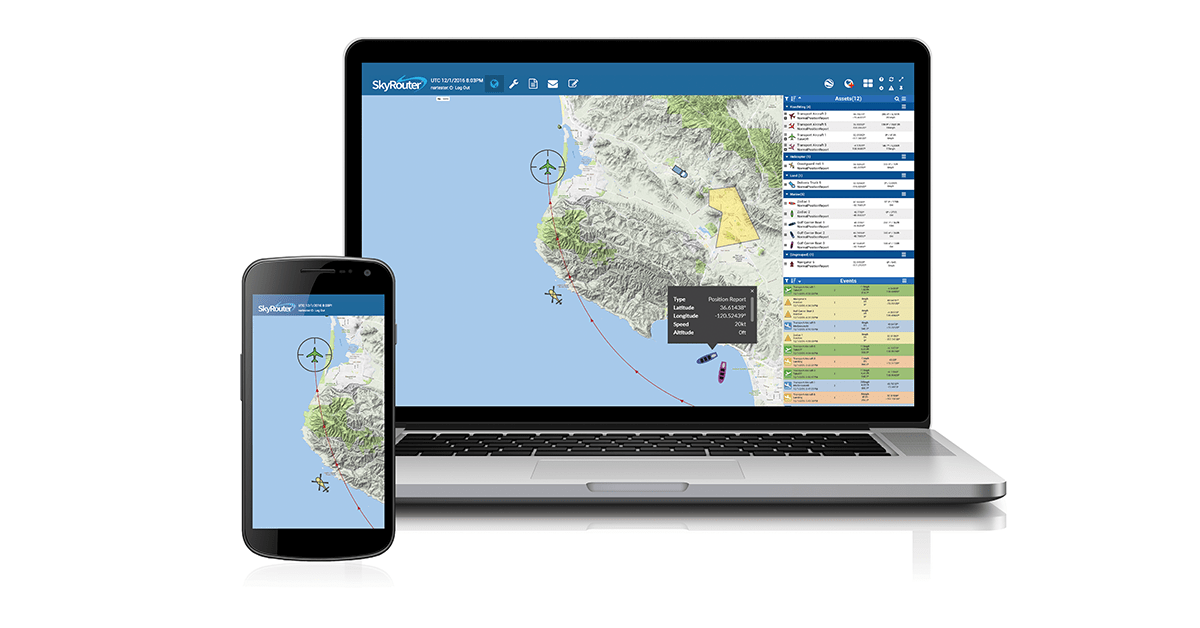 Blue Sky Network has integrated SkyRouter™ into Rock Seven's dual-mode Iridium/GSM RockFLEET tracker, which is sturdy and waterproof. The RockFLEET is a GPS standalone tracker ideal for permanent deployment on-board commercial ships, fishing vessels, yachts and other watercraft. As Blue Sky Network continues to broaden its reach across the maritime industry, the RockFLEET will prove an invaluable member of the company's product line-up.
The other products in Rock Seven's range are well placed to meet the demands of Blue Sky's aviation and maritime markets. RockAIR is another dual-mode Iridium/GSM tracking device, perfect for dashboard/windshield mounting in mobile assets including light aircraft, helicopters and land vehicles. Using terrestrial mobile phone networks wherever possible, but automatically switching to the Iridium satellite network if GSM is not available, the device combines least-cost tracking and messaging principles with complete global coverage.
The handheld RockSTAR two-way messenger, meanwhile, ensures full two-way communication even when users are out of mobile network range – and the RockBLOCK IoT two-way satellite communications systems have been devised to integrate Machine-to-Machine (M2M) data communication, with a wide array of potential uses.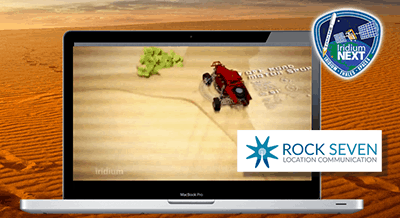 Kambiz Aghili, Blue Sky Network CEO, said that by partnering with Rock Seven, Blue Sky Network reaffirms their commitment to the maritime sector. With the RockFLEET, the company is offering the maritime sector the reliability that mission-critical applications demand.
Gregoire Demory, President of Blue Sky Network, added that working with Rock Seven, the company has integrated SkyRouter™, Blue Sky Network's fleet management and analytics portal, into the RockFLEET. Both companies are experts at deploying Iridium satellite-based solutions, which means customers can count on 100 percent global coverage, 24/7.
Nick Farrell, Director, Rock Seven, noted that this new partnership with Blue Sky Network reflects the recognized quality, durability and adaptability of the firm's products and is an endorsement of Rock Seven's technical and engineering know-how.
This article was originally posted on Satnews.com. Please click here to read the original post.