Blue Sky Network's Scottsdale, Arizona Facility Receives the AS9100 Certification
Blue Sky Network's Scottsdale, Arizona Facility Receives the AS9100 Certification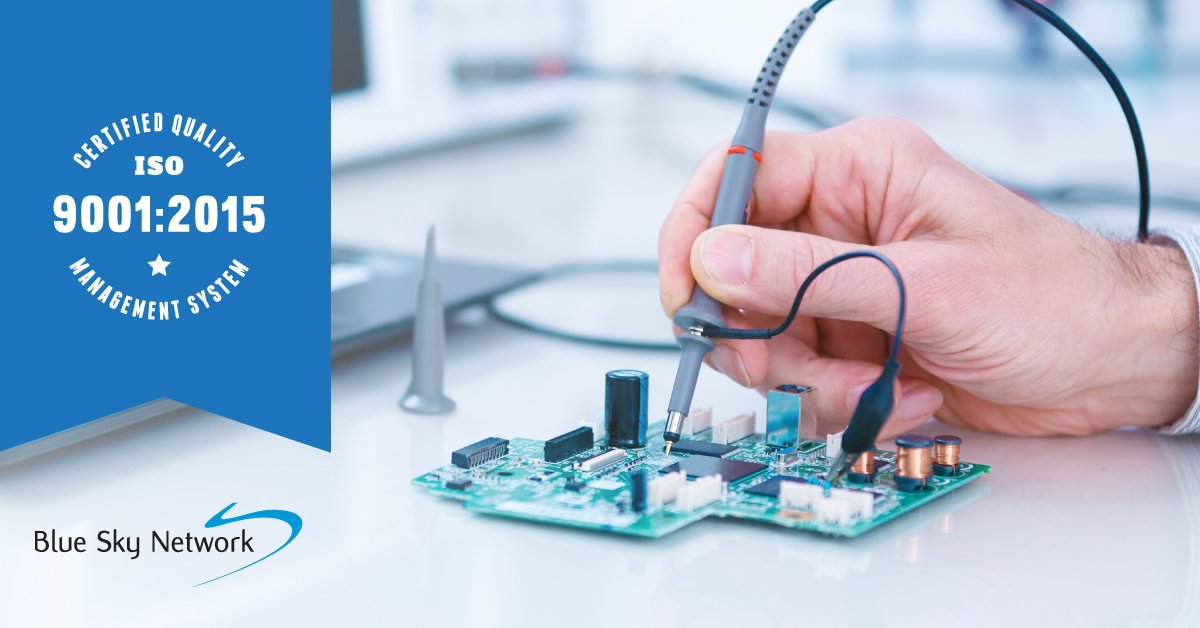 SAN DIEGO, CA, December 10, 2020 – This week, Blue Sky Network announced that its Scottsdale, Arizona facility received the AS9100 certification for its Aerospace Quality Management System, to include the design and manufacture of asset tracking, communications equipment and software.
AS9100 is an internationally recognized series of standards for quality management systems within the aviation, defense, and space industries. The AS9100 standards take the requirements of ISO 9001 and supplement them with additional quality system requirements specific to aerospace operations.
"The AS9100 certification puts Blue Sky Network in a very select group of manufacturers" said Gregoire Demory, Blue Sky Network President. "It also reaffirms our dedication to delivering industry-leading quality and customer service."
"We are extremely proud to have Blue Sky Network AS9100 certified," stated Tucker Morrison, Blue Sky Network CEO.  "After acquiring Applied Satellite Engineering in 2018, the certification of both our San Diego and Scottsdale locations secures our unwavering commitment to our customers as well as our continued drive to develop the most reliable and quality satellite connectivity solutions in the market."
About Blue Sky Network
Blue Sky Network is an industry-leading provider of mission-critical fleet management, business continuity, and operational analytics solutions, serving commercial and government customers worldwide. Since its founding in 2001, Blue Sky Network has been a partner of choice to track, manage, and optimize high value-assets in real-time anywhere in the world for improved safety, reliability, and operational efficiency.
Blue Sky Network is headquartered in San Diego, California, with over 450 customers and dealers in more than 50 countries. Additionally, Blue Sky Network holds ANATEL certification and maintains additional offices in São Paulo, Brazil, and Scottsdale, Arizona. For more information about Blue Sky Network products and services, visit www.blueskynetwork.com or call +1 858-551-3894.
—
Did you enjoy this post? Sign up for our newsletter to receive similar articles directly in your inbox!