New Standard in Maritime Communications, Blue Sky Network's SkyLink Citadel, Now Available for Purchase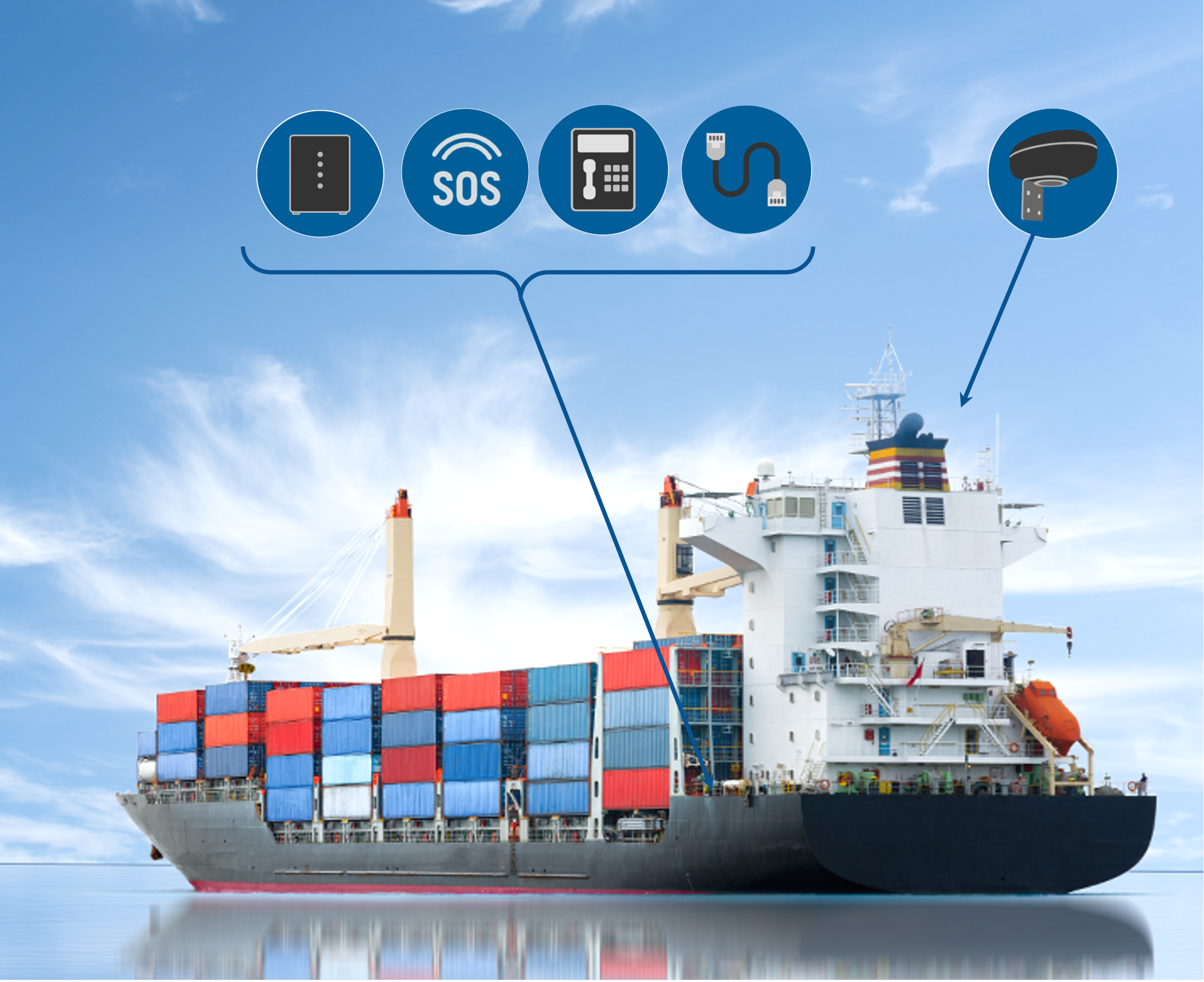 New Standard in Maritime Communications, Blue Sky Network's SkyLink Citadel, Now Available for Purchase
San Diego, CA, March 21, 2023 – Blue Sky Network today announced that its highly-anticipated SkyLink Citadel, a resilient anti-piracy solution for maritime, is now available for purchase.
Leveraging the power of the Iridium Certus® 100 satellite network, the SkyLink Citadel offers two High-Definition (HD) voice lines and the ability to send and receive messages, files, and emails via onboard computers. Easy to install and operate, the SkyLink Citadel provides voice and data connectivity to the outside world when needed most.
"We are pleased to announce that our SkyLink Citadel is now available for purchase. This solution represents a massive shift in maritime connectivity and establishes a new standard for anti-piracy solutions," said Tucker Morrison, CEO of Blue Sky Network. "The high-quality, low latency, voice capability makes for far superior clarity, and provides a communications experience users have come to expect from a cellular phone call. The increased data speeds off the ship, SOS button, plus battery back-up, are essential for emergency situations."
The ruggedized outdoor unit contains a SkyLink device and an antenna that connects to a single-purpose-built cable and runs to a discreet lockable cabinet in the safe room. The cabinet houses a dedicated handset, SOS switch, and Ethernet connection point.
The SkyLink Citadel is the latest addition to Blue Sky Network's SkyLink suite of solutions. The 3x award-winning SkyLink device delivers enterprise-grade voice, remote monitoring, and data connection via global high-speed satellite connectivity.
To order the SkyLink Citadel or learn more about this new maritime solution, please contact us at [email protected].
About SkyLink
SkyLink by Blue Sky Network is the inaugural Iridium Certus 100 mid-band solution for land-mobile, aviation, IoT, and maritime markets. This small-form, multi-stack hardware is designed for any fixed-mount, portable, or mobile application and offers a range of service configurations.
Designed for you as Infrastructure as a Service, SkyLink Cloud Services is a comprehensive analytics solution engineered for remote terminal management, diagnostics, and health monitoring. The SkyLink Data Gateway works seamlessly with this performance-driven, cloud-based platform to create a powerful, dual-mode-managed solution unlike any other.
About Blue Sky Network
Blue Sky Network is an industry-leading provider of mission-critical fleet management, business continuity, and operational analytics solutions, serving commercial and government customers worldwide. Founded in 2001, Blue Sky Network is the partner of choice to track, manage, and optimize high-value assets in real time anywhere in the world for improved safety, reliability, and operational efficiency. Headquartered in San Diego, California, with dealers in over 50 countries, the company holds Anatel certification and maintains offices in São Paulo, Brazil, and Scottsdale, Arizona. Learn more at www.blueskynetwork.com.
Blue Sky Network is an Iridium service partner and value-added manufacturer.