Optimizes business operations by delivering essential data from any asset, anywhere

100% Global, Dual-Mode Connectivity
Dual-mode satellite and LTE connectivity solution, supporting data transfer capabilities, anywhere on Earth

Remote Monitoring & Telemetry
Maintain continuous business operations with real-time telemetry and sensor data

Edge Computing & SCADA Transfers
Processing data at the network edge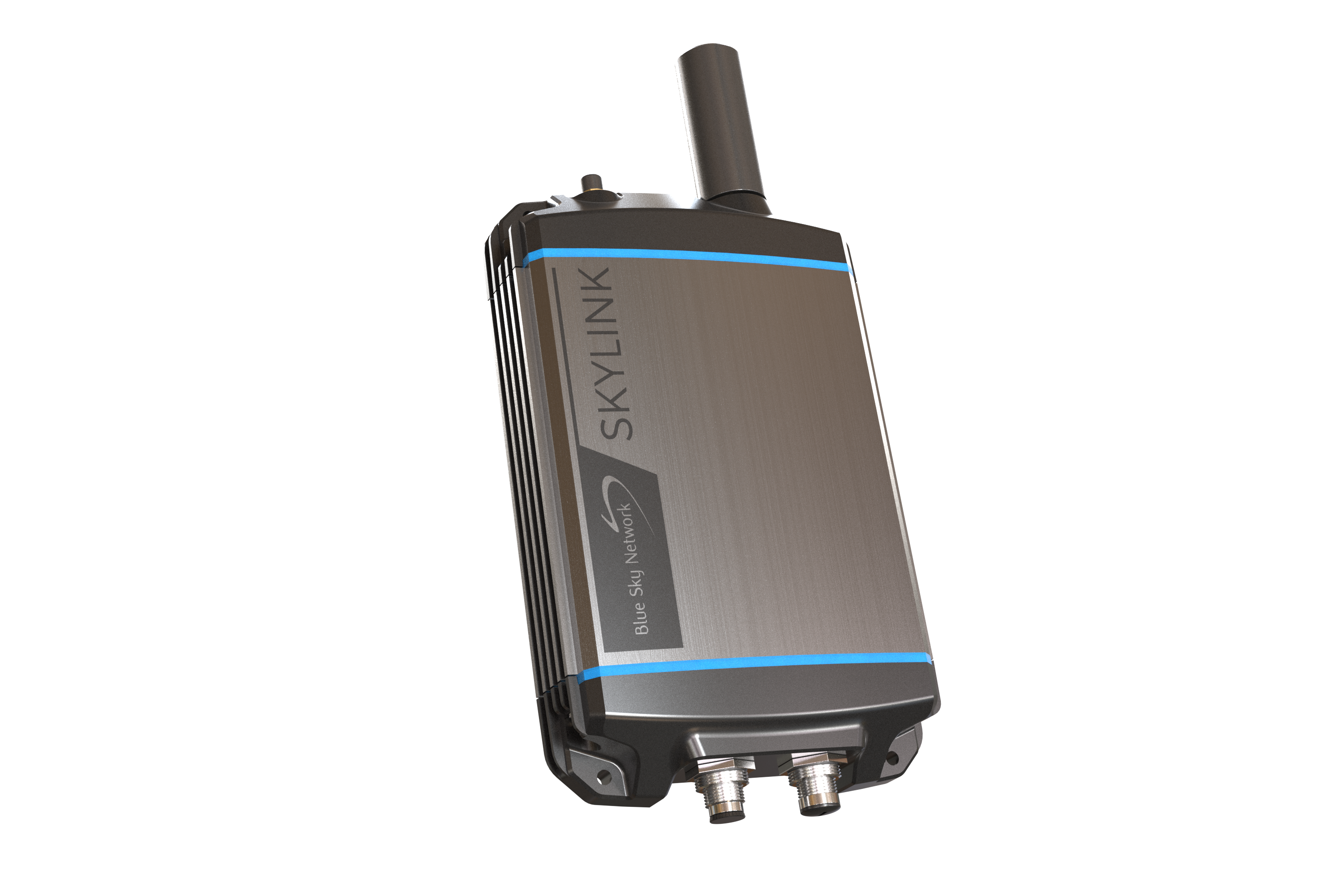 SkyLink 5100 IoT is a versatile, high-performance communications system powered by Iridium Certus, the world's leading L-band mobile satellite service. SkyLink is a premium solution for assets management, offering a mid-band satellite data transfer capability for IP data, SCADA, and sensor information. Edge computing does the on-site heavy lifting, prior to transportation, if needed.
Details

High value mobile assets moving in and out of cellular coverage benefit from SkyLink's dual-mode capability. Dual-mode provides automatic switching between the Iridium and cellular networks. As a certified Iridium Connected® product, SkyLink 5100 IoT has been designed for operational efficiency, reliability, and continuous coverage. Achieve total connectivity for all assets, in every location, on the planet.
Features

Edge computing
SCADA transfer
Real-time monitoring
Internet/VPN
Mid-band satellite data
Broadband cellular data
High-value asset tracking
Battery backup available
Technical Specifications

PHYSICAL (DATA GATEWAY)

Size: 8 x 5 x1.5 in (12.7 x 20.3 x 3.2 cm)
Weight: 1.6lb (0.7 kg)
Operational temperature: -40°C to +70°C
Input voltage: 10 – 34VDC
Power consumption: 18W peak power, 7W nominal
IP65 compliance for outdoor use
Frequency: 1616 MHz – 1626.5 MH

CONNECTIVITY

Iridium Certus 100 services: 88 kbps DL / 22 kbps UL
Cellular: LTE-A CAT 6 – 300 Mbps DL / 50 Mbps UL
Least cost routing
Wi-Fi connectivity
Ethernet, USB, RS232
GNSS positioning
Remote device management
Diagnostics and health monitoring
Tracking with SkyRouter™ fleet management
External inputs and outputs, edge computing and application hosting (when paired with the Communications Companion)
Documentation
Blue Sky Network is ready to help ensure you are able to connect reliably and with confidence. Have questions about how our solutions can help meet your connectivity needs? Contact us today
Purpose built for these key industries
We offer reliable, custom-design solutions powered by the world's most advanced network to solve any connectivity challenge across land, sea, and air.
Exploration & Research

Seamless connectivity that facilitates rapid data transfer, crew safety in the field, and optimal exploration and research outcomes.

Global Government

Enabling strategic decision-making, secure tactical correspondence, and operational efficiency across government and military missions.

Humanitarian & Aid

Communicate with personnel delivering essential supplies in high-conflict zones, monitor assets and response teams, and determine more strategic resource distribution.

US Government

For operational efficiency, enhanced asset safety, and real-time situational awareness for U.S. government and military success.

Business Continuity

Eliminate downtime and maintain communications that allow your business to run smoothly no matter the challenge.

Disaster Relief

Communication solutions that enable emergency management teams to provide greater and more strategic disaster recovery relief.

First Responders

Hardware, software, IoT trackers, and dashboard solutions that offer advanced connectivity, remote monitoring and sensing for first responders.

Mining

Manage uncrewed mining systems, including autonomous mining vehicles, drilling equipment, and haulage.

Land-based satellite communication solution delivering voice and data connectivity, powered by Iridum Certus®
Learn More
The Blue Sky Network Advantage

Unprecedented Global Coverage
World-class solutions powered by Iridium's cutting-edge satellite infrastructure deliver seamless connectivity and total asset visibility, no matter how far off the beaten path your operations take you.

Global, solutions-driven team leveraging deep industry expertise to engineer advanced solutions trusted by governments, NGOs, and blue chip companies to connect, track, and secure their most valuable assets.

Intuitive, all-in-one solutions
Small form factor hardware and innovative cloud-based software are custom-designed and packaged to offer real-time communications and insightful analytics for your precise operational, device, network, and app needs.